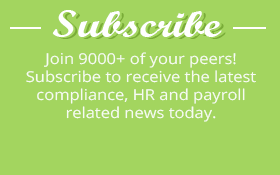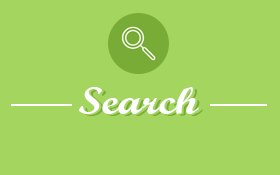 Tennessee to Allow Employers Monthly Payroll Frequency
May 31, 2017
---
Tennessee to Allow Employers Monthly Payroll Frequency Private employers in Tennessee now are permitted to pay wages once per month, under a measure passed by the state's legislature on May 11. The bill was signed into law by Governor Bill Haslam and became effective immediately. Previously, employers were required to pay wages at least semimonthly, […]
The Top 10 Blog Posts of 2016
December 15, 2016
---
The Top 10 Blog Posts of 2016 With 2017 just around the corner, now is a good time to celebrate the closing of a perplexing year for businesses across the country with a re-cap of the top 10 most popular blog posts of 2016. Over the last 12 months, employers and HR professionals have been on high-alert […]
5 Worth-It Tools for Advanced HR Management
August 10, 2016
---
Remember when the human resource function within most companies was largely administrative? Josh Bersin paints the picture perfectly when he describes traditional HR as being "focused on service delivery, staying efficient and reducing cost and headcount."[i] But, times are changing. HR's realm of responsibility – and the impact it has on the business at large […]
New PBJ Reporting Requirements for Long-Term Care Facilities
April 28, 2016
---
The latest in Section 6106 of the Affordable Care Act compliance is payroll-based journal (PBJ) reporting, affecting nursing homes and other long-term care facilities.
$1.75 Million Penalty Newest Evidence of Wage and Hour Crackdown
January 8, 2016
---
When it's necessary to get a drink of water, quickly text a spouse or even answer nature's call, most employees don't think about tracking the time they spend seeing to these personal needs.
Changes Coming to Definition of Exempt Employees
July 9, 2015
---
Millions of Americans could become eligible for overtime pay in the coming months.
Illinois Sets Precedence with IRA Payroll Deduction Law
February 11, 2015
---
Recently, Illinois became the first state to break ground on what could be the next big trend affecting organizations and their employees preparing for retirement. Signed into law on Jan. 4, the Illinois Secure Choice Savings Program Act requires companies to automatically enroll their employees in – or give them access to –personal Individual Retirement Accounts (IRA) funded through payroll deductions.
What You Didn't Know About Getting Paid
September 9, 2014
---
When you applied for your job, you agreed to make a certain amount, but that's probably not the same amount you see on your paycheck. So, where does it all go? There is a lot of behind the scenes work that happens before you get your check. There are certain deductions and taxes that have to be withheld. Thank goodness someone knows what they're doing, right? Next time you see your payroll specialist, thank them.
War of the Wages
July 17, 2014
---
"Wage theft" was coined by the Interfaith Worker Justice, a network of people advocating for improved wages, benefits and conditions of workers. It is an epidemic sweeping across industries, regions and firms of all sizes. Wages should warrant the work put in on the job, and yet many employees are finding out that their pay is not so fair after all.
Big News for Employers: Obama Proposes Expansion of Overtime
March 14, 2014
---
The prospect of boosting wages can ruffle the feathers of businesses that believe such a hike would force them to cut jobs. Their theory may be put to the test, as President Barack Obama has issued a proposal to the U.S. Department of Labor to expand the eligibility requirements for overtime workers. This expansion would raise the minimum salary an employee must receive in order to qualify for overtime pay by more than double what it is today.
W-2 Distribution: When Should I File?
January 22, 2014
---
The beginning of the New Year is a time for celebration, commemorating last year's accomplishments and pledging new goals for the New Year. However, don't get caught up in the excitement and forget to submit your W-2's. Although a letdown for many, W-2 form distribution is required. That is unless you want to run the risk of accruing fines and penalties, which can really lead to a rough start to the New Year.