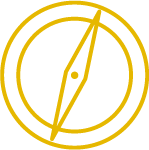 Lead the way by automating processes with HR Management tools
Generational shifts and technology are changing the nature of the workforce and the workplace. Business leaders are looking to HR to capitalize on these disruptions, instead of being hindered by them.
However, transitioning the HR department into a talent- and retention-focused powerhouse that completes core HR functions without error can seem overwhelming. But with the right strategy and Paycom's technology, doing just that is easier than you might think.